Thank You !!


To all who attended and those who took part in the Hells Belles show
Dvd now released. Downloads now online, see below. Next Show - Sat 6th September

Custom Matches - New Lower Prices !!
Ever fancied having a custom match made to your own script ?
Click here for details


Raven now available for short notice bookings
Phone Pippa for details

Hells Belles Show downloads now online
Click here For details
Join our Yahoo Group
Here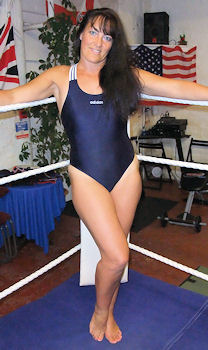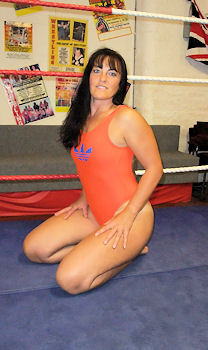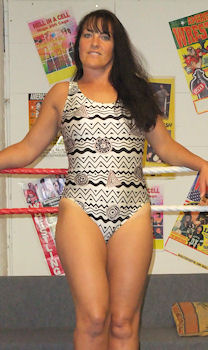 Hi, my name is Pippa L'vinn.
I have been involved in the sport of Wrestling for around Ten years.
During this period I have met and fought many people (Male and Female)

I am involved in Professional / Competitive freestyle submission and Mixed wrestling.
I have also had coaching in the art of Boxing.

I have visited wrestling clubs in other countries such as :
U.S.A. South Africa, Germany, France, Italy, Ireland, Holland and Belgium.
You may also see me working at Major Venues across the U.K. in Professional Wrestling Shows
And have appeared on T.V. and Radio in the U.K. on many occasions.

Based in Manchester, England i have probably the best private wrestling facilities available in the U.K.
Please click the link to see The Wrestling Factory

I have my own video production company and promote Ladies Wrestling Shows at my Gym.
I also Produce custom video's to order, which are of the highest quality in the business.
Hope you enjoy my site, use the navigation bar above to get around.

There are lots of Pictures to be found, just navigate to the downloads section

Please email or phone me if you need any information.
Pippa L'Vinn
P.S. I'm always on the look out for new Ladies to join the Wrestling Factory.
Experience,Size,Weight, don't matter, just a willingness to work and learn....
Thanks to Paul for the great artwork....