Scissor Queen
Pippa L'Vinn vs Shelby Beach

Pippa L'Vinn takes on Shelby Beach in a scissor challenge match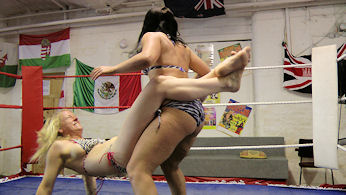 In the opening scene Shelby tells Pippa that she is the best at Scissoring and so let the competition begin !
As you may expect, this is going to be a real humdinger as both ladies try to get submissions only using scissors...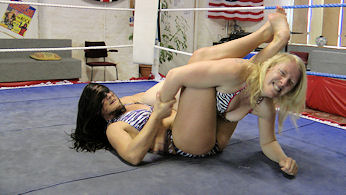 There can only be one winner in this bout and both ladies want that title !
The match swings one way and another until one wrestler is crowned Scissor Queen !!

Download now
Approx 18 mins

Price £8
To download this video click buy now button. pay by credit card or Paypal