Carmel
vs
Sarah

Pro Style Contest:10 Minute Duration.
Taken from the
No Mercy In Manchester Show
DVD available now @ £40 inc p+p
Next up a battle of two of the girls from North of the border.
The two proud Scottish ladies although sharing the same country by birth left any allegancies outside of the ring.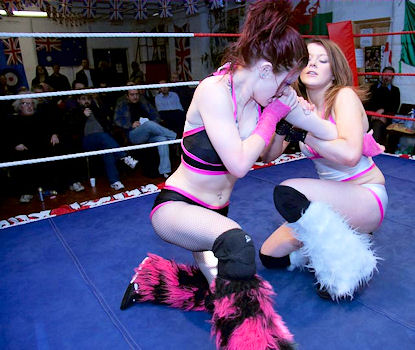 Carmel debuting at the show was a colourful character, beautifully turned out on a pink and black combo with Sarah in similar costume pink and stunning white.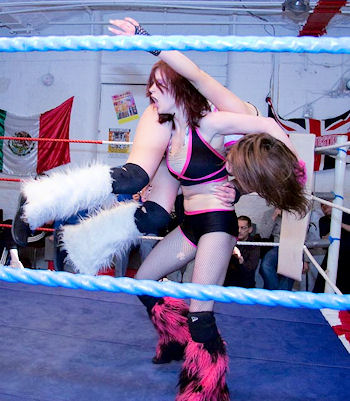 Arm bars and counters were applied right from the off by both girls.
Carmel was on the receiving end of a 2 count. Undeterred, she reacted positively and came up with some spectacular slams and throws.
Carmel countered with clever moves of her own and had her opponent firmly planted in the turnbuckle as she forced her left leg painfully onto her.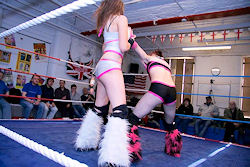 The bout was swinging both ways with both unable, it seemed, to get the ultimate advantage.
Then, in the intensity of the match, both girls came crashing to the mat with the referee counting over their apparent lifeless figures.....
who responded to the call first ?

Download now
Approx 10 mins

Price £8
To download this video click buy now button. pay by credit card or Paypal